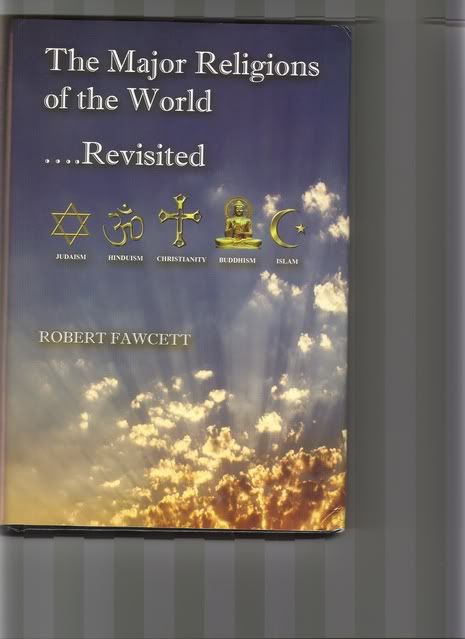 This book was put together by Robert Fawcett, Class of 1956. Robert
spent countless hours over five (5) years researching sources of infor-
mation to capture the differences in the major religions. Therefore, you
will not have to read the "whole library" to unravel these differences.
The religions covered in this book are Christianity, Judaism,
Hinduism and Islam, and it poses some interesting questions and
thought provoking quotes.
What does religion teach as a creator…
as the origin of planet earth…
as the origin of humankind…
as the origin of evil and suffering…
as a messiah?
What is the role, the purpose, of each religion?
And about reconciliation with God.
"Islam considers Judaism and Christianity as three forms of the same
religion, which in its 'original purity' was the religion of Abraham".
"In the Koran 29:46 Muslims are enjoined to respect Jews and
Christians, the People of the Book, who worship the same
God".
Editor's note: Since receiving the book in August of 2008 I have read
it twice, it is that interesting!
Robert was raised in Texas, and comes from a ranching family.
In this region of Texas the Fawcett name is linked to community
service and success. Robert's grandfather, E. K. Fawcett was
the first driving force in promoting Scouting in this area.
After graduating from Old Del Rio High, Robert attended Southern
Methodist University where he studied Finance. A call to
duty interrupted those studies when he chose to serve in the
Marine Corps. He then returned to SMU, continuing his education.
His greatest accomplishments in business came in the field of trans-
portation. Guiding logistics and distribution from his position as CEO,
he built a trucking company from the ground floor to one that would
influence retail distribution on a national scale. That company was
sold in 2007.
Fawcett now resides in the mountains of Colorado with his wife, Sallie.
They have been blessed with two children, and four grandchildren.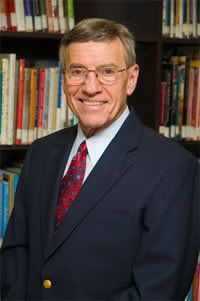 Editor's note: When we conveyed the fact that Robert had written
a book related to world religions to some of his classmates, the old
high school stories started flowing? We'll fill you in on
those stories at the next All Class Reunion on
October 9th and 10th, 2009.
Robert's book may be purchased in Del Rio at the Emporium
on Main Street or online at http://www.majorreligions.com.
Robert said anyone purchasing this book at either of these loca-
tions, and if they convery same to the seller, he will donate $5
to your Wildcat web site.
On this site you will find "Alumni Writers", which dtails a
history of Robert's Texas Ranching Family.