To our knowledge, we have two Wildcat Alumni who are writers, John Keyes Finegan and T. J. Jarrett. There could be more that we are not aware of at this time. Your Wildcat site wishes to acknowledge each in two separate articles.
"A Texas Ranching Family"
The Story of E. K. Fawcett
By: John K. Finegan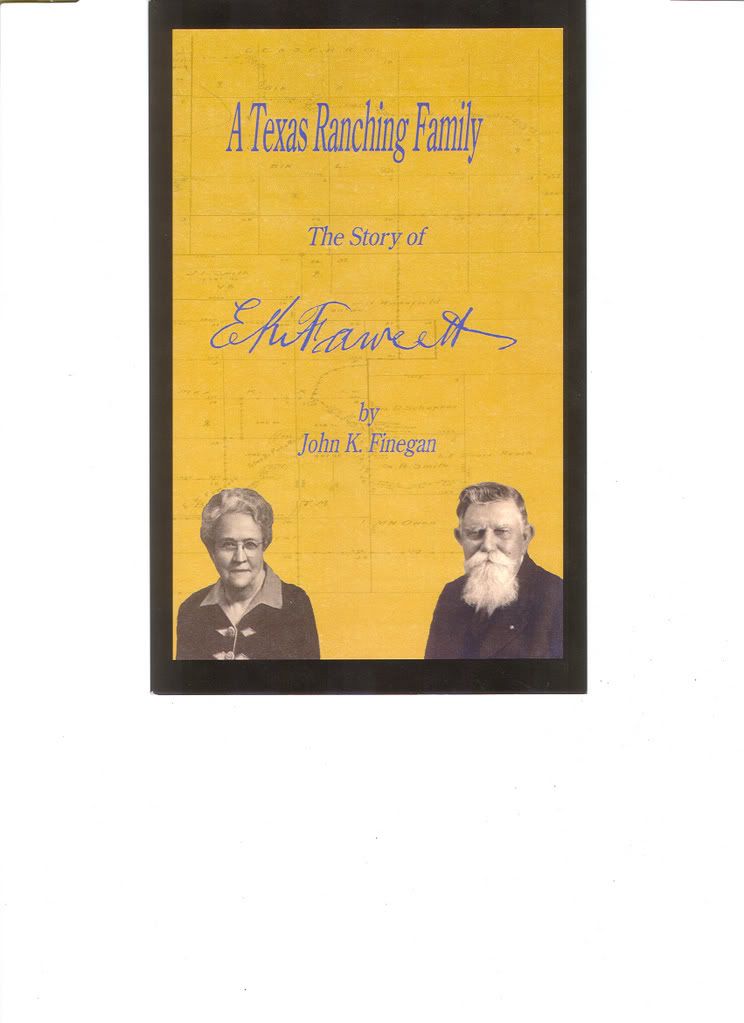 This book is a history of early day ranching in Southwestern Texas. E. K. Fawcett, a seventeen year old orphan lad left his siblings when hired to assist in herding a flock of 3,000 sheep across early day Texas. They arrived at their destination on the Devil's River at 12:00 midnight July 24th 1883.
Fawcett met the love of his life (Francis Elisa Baker) and courted her by horseback from twenty some odd miles away. It is a story of love, devotionfor each other, the family and land, but also a passion to improve life for future generations.
It details Fawcett's accomplishments throughout his life as father, ranchman, Justice of the Peace, County Commissioner, Hide and Brand Inspector, and as president of various county and state civic organizations.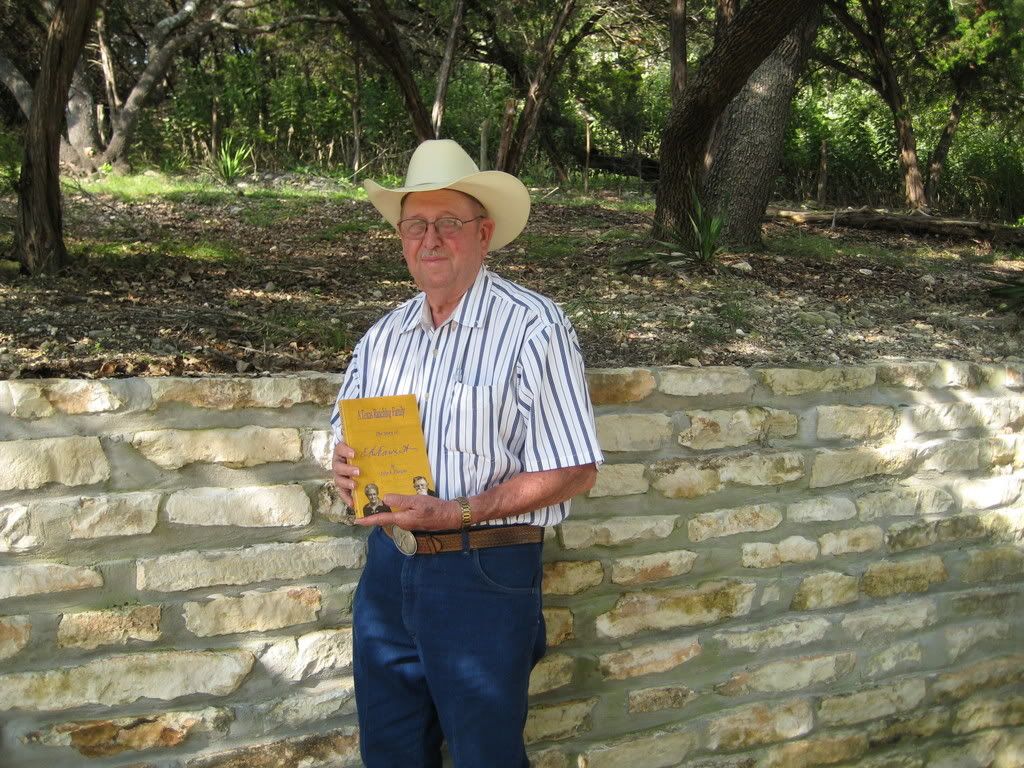 John Keyes Finegan
Class of 1945
Alumni Editor Note:
Sometimes we all have a tendency to forget about those who gave of themselves to improve the path for future generations and society itself.
This book was of special interest to me, as a Cub Scout, Boy Scout and Eagle Scout, and it should be of interest to any individual who has been, or will ever be, involved in Scouting in this region of Texas.
E. K. Fawcett, as noted in the book, was a pioneer, but to many -- he shaped lives, and his passion still shapes lives today, probably well into the thousands.
E. Keyes Fawcett was known as the Father of West Texas Scouting. His interest in Scouting started in 1926-27, and by 1928 he was the first driving force in the movement and was elected President of the Southwest Texas Area Scout Council. Camp Fawcett, near Barksdale, Texas is named in his honor and was first used by Scouts in August of 1928.
When E. K. Fawcett passed away in 1941 Scouts lined the streets of the funeral procession route and stood guard until he was put to rest. This was to honor a great visionary and leader. It was talked about for years by Scouts who participated and in a manner of emotion and pride.
It has been said many times that "Behind every good man is a good woman", in this case Mrs. Fawcett was an additional cornerstone for Scouting expansion and values. She to was honored in her passing in 1961 by many Boy Scouts, including myself.
Two people made pungent points that fits E. K. Fawcett:
Writer James Lane Allen (1864-1925): "In all human affairs there are efforts, and there are results, and the strength of the effort is the measure of the result." Baden-Powell, the founder of Boy Scouts (1857-1941): "Try and leave this world a little better than you found it".
There is little doubt that homage has been paid to these two individuals in the past, but equally as important is to bring modern day awareness to all, so that others may learn of the beneficial giving of civic mindedness that compliments future generations of society and our youth. As E. K. Fawcett has shown -- one person can make a difference for many.
Brad Bradley, Eagle Scout 1964